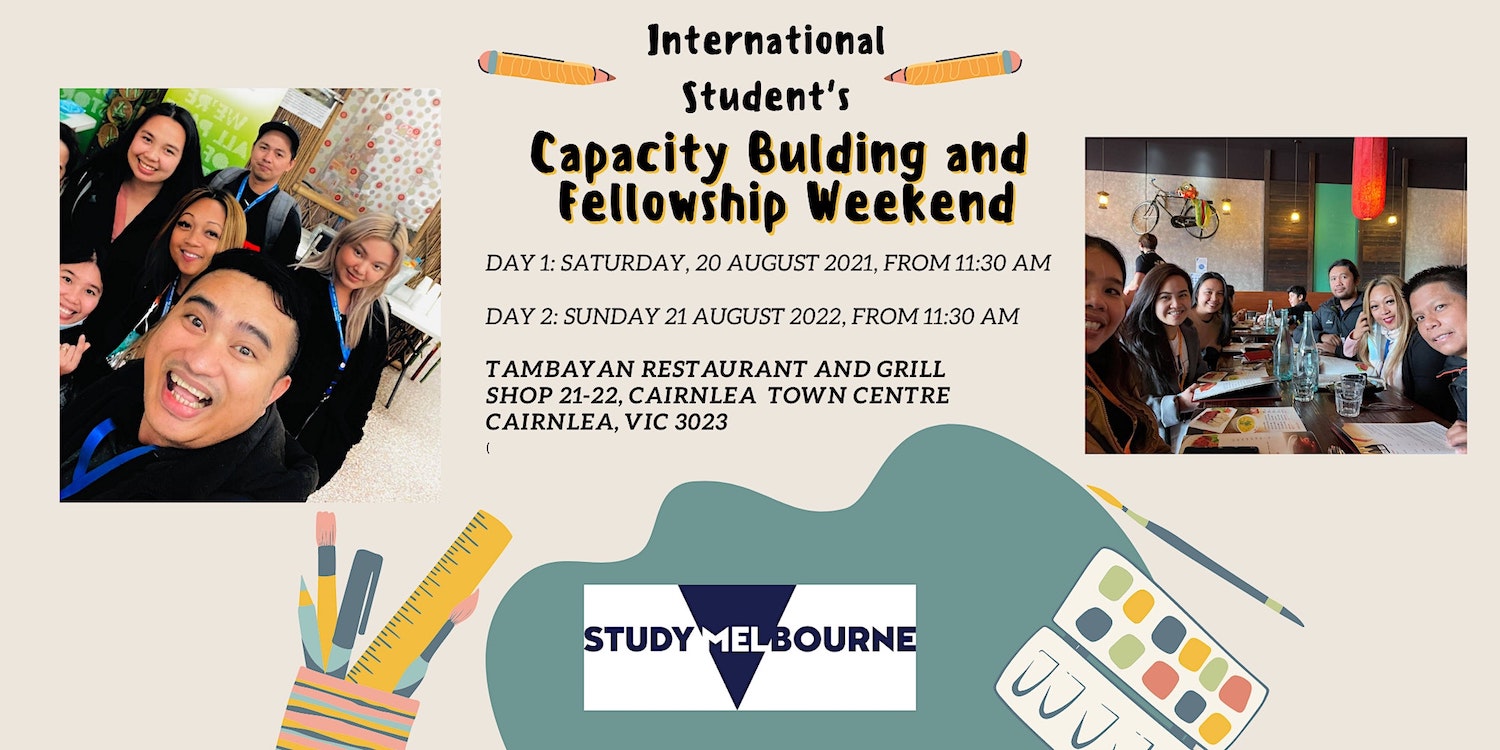 To Our valued international students in Melbourne: Join us for another special weekend with free lunch treat and grocery vouchers for first 150 international students to register. Invited resource speakers will discuss some updates on international students work rights and important information about taxation, migration changes and pathways, entertainment and many more! Book your seats now! There will be two sessions, choose either:
Day 1: 20 August 2022, from 11:30AM, 75 participants limit
Day 2: 21 August 2022, from 11:31AM, 75 participants limit
Visit the following link to book now:
https://www.eventbrite.com/e/international-students-capacity-building-and-fellowship-weekend-tickets-401613786647
This event is organised by the Filipino Community Council of Victoria, Inc.(FCCVI) and The Filipino-Australian Mentors and Educators Association(FAMEA) with the support from the Victorian Government through Study Melbourne Inclusion Program(SMIP).
Special thanks to CALD Group lead by Mrs. Lydia Jones, 5B's Humanitarian Incorporated, Liz Honey of 3ZZZ FM, Gawad Kalinga (Victoria), Pinoy Ako Pinoy Tayo Multimedia Broadcasting, Marinas-Joshi Lawyers, MLV Accounting and Tambayan Restaurant and Grill.

To check FCCVI's complete list of events, please visit us at our Facebook Events page: https://www.facebook.com/pg/FCCVInc/events/