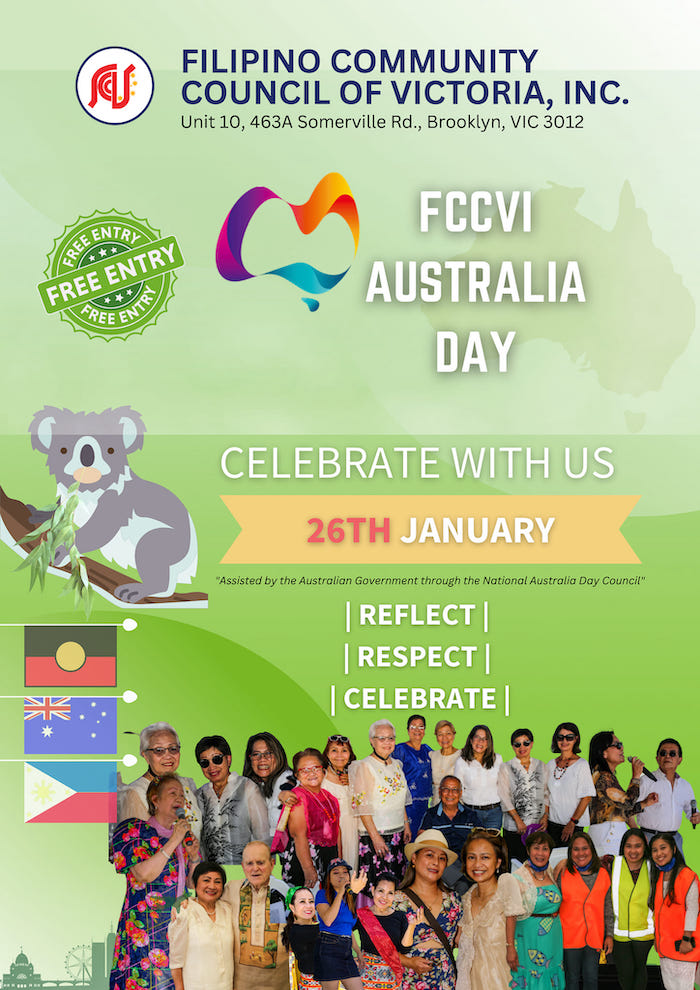 "Australia Day is our nation's largest annual public celebration. We invite all Victorians to Reflect, Respect and Celebrate Australia Day." www.vic.gov.au/whats-on-australia-day-victoria
FREE ENTRY!
🇵🇭🇦🇺 At the Filipino Hub - 10am to 4:00pm
Unit 10/463A Somerville Road, Brooklyn
(Inside the business park, through the black gate)
Please read, like and share this post. Thank you!