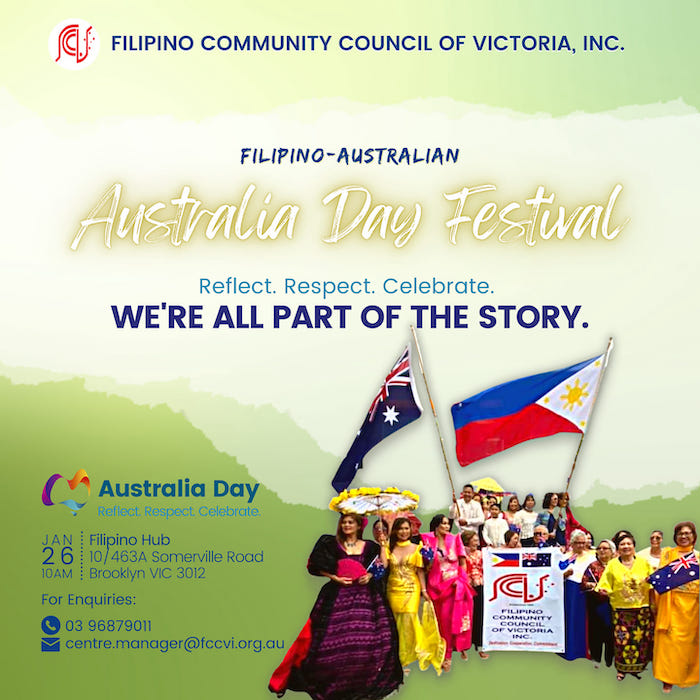 Filipino-Australian Australia Day Festival : Colours of the Philippine Islands
Date/time: Thursday, January 26, 2023 AT 9:30 AM – 5 PM
Venue: Filipino Hub, 463A Somerville Rd, Brooklyn VIC 3012, Australia
Contact: 03 96879011 | centre.manager@fccvi.org.au
Knowing the that the Filipino-Australian community originated in the Orient, The Philippines is a country of over 7,641 islands. We are a country so diverse in its own yet has been ingrained and integrated in the Australian society as one of the largest migrating nations.
We wish to showcase the Filipino-Australian Australia Day Festival : Colours of the Philippine Islands our unique culture and share it to everyone to appreciate and be proud of our unity and sense of belonging in diversity!
We will celebrate Australia Day full of hope, with unity, respect and reconciliation to our Traditional owners. This Festival will be colourful spectacle of flowers, traditional costumes, live bands and solo performances, dances and food.