Executive Committee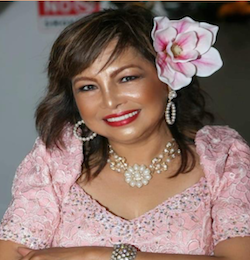 Flordeliza "Liza" Di Blasio
President
A graduate of Bachelor of Science in Commerce Major in Management.
Completed Cert IV Business Administration 2017.
Currently working as Admin Officer Supply Chain at Hosico Engineering Braeside.
Assistant Treasurer FCCVI.
Founder and President Give Love, Inc.
Supporter of major Filipino Charity Projects.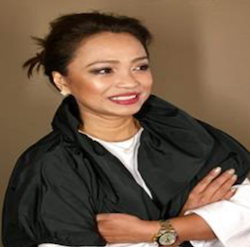 Roxanne Sarthou
General Manager
Bachelor's Degree from the University of the Philippines, Diliman
Pursued a career in Banking and Finance. She is an Australian-qualified Financial Planner, Private Banker, Lending Manager and Property Investor
Management roles within the National Australia Bank, ANZ Bank, and MLC
Former Vice President for the International Women's Federation for Commerce and Industry (IWFCI) Australia
Regular Writer for The Philippine Times
Expertise in PR, Marketing including Social Media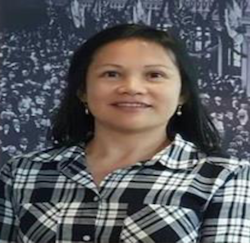 Enalyn Mckernan
Secretary
A graduate of Bachelor of Teaching- University of Ballarat, Australia
Founder and Officer of Lilia & Enrique Garlito Sr. Family Foundation Inc. - (aka Enrique Sr. & Lilia Garlito Family Foundation Inc. - LEGSFFI), Filipino-Australian Mentors and Educators Association Inc. – FAMEA
Appointed Secretary of Filipino Elderly Get Together Association Inc. (FEGTA)
Secretary of Ilonggo Association of Victoria Inc. Australia – IAVI
2010 – present – Worked as an Early Childhood/Kindergarten Teacher in a not- for-profit organisation.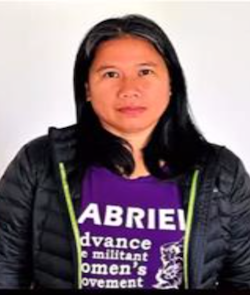 Ness Gavanzo
Assistant Secretary
A graduate of Bachelor and Master of Arts in Anthropology
Currently a Senior Therapeutic Practitioner(Full-time) and worked in various capacities in family violence and Services sector
Current President- Gabriela Australia
Recipient- Outstanding Leadership Award FILCCA Awards 2021 Exceptional Services Awardee-Anglicare Victoria
Main volunteer and Social Worker in rescuing and supporting victims of family violence
Successful in grant applications for Gabriela and Migrante
Esperanza "Fe" Galindo
Treasurer
A graduate of Bachelors Degree in Accountancy
Current Treasurer of FCCVI
Assistant Treasurer FCCVI from 2012 to 2015
Introduced the use of accounting package for FCCVI in 2015
Recipient Commonwealth Bank Award- Certification of Recognition a Community Treasurer of FCCVI
Founder and current President of FEYA
Manage the FCCVI Accounts and safeguarded FCCVI's
Funds and Assets including the Filipino Hub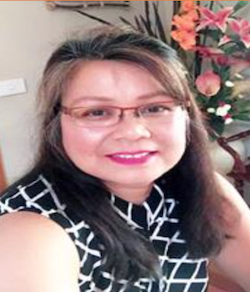 Florida "Flor" Pascua Bridgman
Assistant Treasurer
Graduate of Business Office and Administration- Warrnambool TAFE
Working in Food Services- Warrnambool Base Hospital
Founder and President of the Filipino Community of Warrnambool, Inc.
Former Treasurer- Filipino-Australian Community of Southwest Victoria
Coordinator Beconnected FCCVI-Warrnambool
Supporter and volunteer for emergency relief distribution in the Southwest Victoria
Supporter and fund raiser for various charities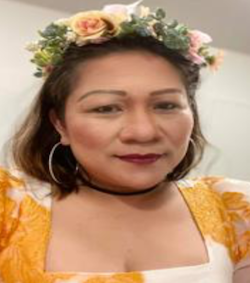 Cecilia "Celine" Hayes
Assistant Public Relations Officer
Graduate Computer and Secretarial Management
Graduate of various TAFE- Aged Care, Disbility and Community Services
Working in the front-line industry
Founder and President of the Filipino Community of Portland, Inc.
Coordinator Beconnected Portland
Supporter and volunteer for emergency relief distribution in the Southwest of Victoria
Supporter and fund raiser for various charities and beauty pageants